At Helms Landscape Design, we understand how perfect turf can be for your lawn. Synthetic grass helps conserve water, looks lush and green all year, and when compared to natural grass, it doesn't take much maintenance to upkeep.
But what happens when that Texas sun starts to beam down over our lawns and produces some unwanted heat? Because most turf blades are made out of polypropylene, polyethylene, or nylon, they tend to absorb heat rather quickly, which can cause some turf to overheat.
Fortunately, there are a few, inexpensive ways to keep your artificial turf cool and crisp throughout the changing temperatures.
Below are some things you can do to keep your synthetic turf cool.
Irrigation
While natural grass lawns need irrigation to survive, artificial turf needs water mainly for cleaning purposes and overheating prevention. Start by making sure that your irrigation system at home is reliable. Use a hose or a sprinkler to spray the turf area from time-to-time.
And for those who purchased and installed artificial turf to cut back on water use, you're in luck! While synthetic lawns require a little water now and then to stay clean and cool, they only need a fraction of the water that real grass lawns need.
Shade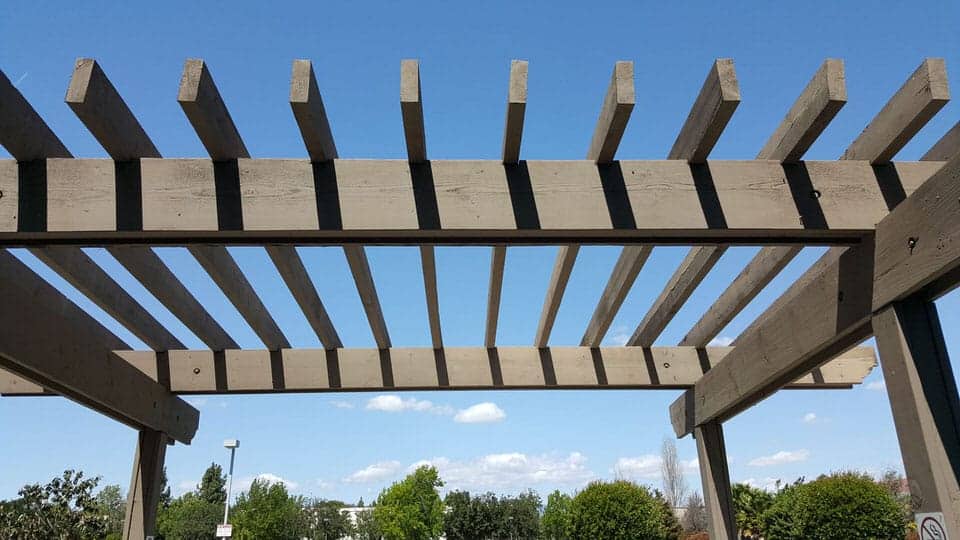 Helms Landscaping pays special attention to the details of every artificial turf project to ensure the complete satisfaction of each client. For this reason, we don't want your turf blades overheating.
To keep your synthetic turf lawn fresh, you can also try using some shade during and after installation. Not only will a shade structure protect you from the harmful effects of the sun, but it will protect your turf as well.
Helms Landscape Design designs beautiful and timeless pergola shade structures, pavers, and custom concrete patios. Best of all, we will build your pergola on-site so you don't have to worry about installation.
HydroChill
HydroChill by Shawgrass is a revolutionary, patented technology applied to artificial turf lawns and, when paired with water, eliminates heat from the turf, leaving a cooler, more enjoyable surface.
"Keeping turf cooler is one way we are trying to help our customers enjoy more time on their new turf," says Chris Helms, Owner of Helms Landscape Design LLC.
Why Does Helms Landscape Design Use HydroChill?
HydroChill has a built-in cooling effect that ignites after rainfall or watering. This effect can last for days depending on the local temperature of the area. Furthermore, this technology provides immense relief for Americans who live in states that experience lasting heat that exceeds 100 degrees.
Helms Landscape Can Keep Your Lawn Feeling Cool and Looking Fresh
It is our mission to create an environment that is safe and pleasurable for your home. Homeowners can rely on us to keep their turf lawn looking and feeling its absolute best during the hot Texas heat. Let Helms Landscape Design set up a maintenance schedule to keep your lawn from overheating year-round.
We're passionate about your lawn care needs which is why we do everything from turf management, drainage solutions, renderings, concrete work, and so much more. Let us help you become the envy of your neighborhood! Call us to request a FREE service quote today!