Beautify Your Yard With These 8 Spring Flowers
Spring is a time of beauty and renewal. The season is full of new opportunities for all gardens, with annuals and perennials being available at many big box retailers. With all these choices, however, it can be difficult to decide on what plants to choose for your garden. Don't be afraid though, as we can help you decide which spring flowers would be best for your yard.
For starters, you should consider your needs. What are you looking for in a plant? Would you like an annual or perennial to grace your home? These are but a few of the important questions you should consider when getting a flower for spring. Here are a few of the most robust and easiest flowers you can grow in your home or garden.
Echinacea
Echinacea is an amazing perennial plant that can be a beautiful addition to your home. It grows in many places around North America. It's drought-tolerant and can be attractive to various pollinators, including butterflies. It can provide you with not only an attractive form of erosion control, but act as a herb too. You can use it to make wonderful tea which tastes very good.
Care wise, echinacea is as trouble-free as it can get. It might need some sort of watering during the drier months or while establishing, but otherwise it's very hardy. This spring flower can resist the cold and provide you with beautiful flowers year after year. These plants may also not need to be fertilized often, as you can use a time-release fertilizer (preferably 12-6-6). With simple fertilizing and watering in drier months, you'll have some amazing plants guaranteed.
Pansies
Pansies are another awesome candidate for your garden. These annuals love spring and fall weather, being an amazing addition around hedges or for borders. They're edible plants and can be used in fancy dishes. Oftentimes it's best if you buy them already grown, as they can be somewhat difficult to grow from seed. They are also awesome candidates for containers.
We'd recommend you grow pansies with lots of water. They love being hosed down and also hate the heat. The best thing you can do with these spring flowers is keeping them cool over the spring and fall. They eventually get leggy and die with the heat, so that's mostly why they're planted in those seasons. Pansies can have any sort of general amendment, though if you want more flowers you'd do better by using a Phosphorus rich fertilizer.
Zinnias
Zinnias can be an amazing candidate for your home. They're related to sunflowers and are relatively easy to keep. Zinnias have many uses, one of them being a part of bouquets. These annuals are nontoxic, and can also be used in salads. Spring flowers like these can be easily sown from seed and they're great for both containers or in-ground.
They come in many different colors and aren't too hard to grow. Keep watch for pests or diseases to ensure your plant is healthy. Fertilizing is also easy to do, and they're not picky about what they need. You may also consider pinching their growth while younger to promote branching. With zinnias, you won't even need to worry about propagation, as they can self-seed and keep your worries about sowing at ease.
Lilacs
Lilacs are beautiful perennials that are both robust and easy to maintain. These spring flowers are resistant to heat and can provide you with year after year of enjoyment. Lilacs can be used for bouquets and are also nontoxic. They can attract pollinators like hummingbirds, bees, and other similar bugs. The plants are also fairly bushy and work very well as a screen.
Lilacs are very robust springtime plants, not needing too much fertilizer. These bushes prefer compost, only needing a small application of 10-10-10 fertilizer over winter. They like being in a well-lit area which receives at least 6 hours of sunlight. You can plant them in spring or fall. Depending on the varietal, these spring flowers can grow up between 5 to 15 feet. 
Daisies
Daisies are another wonderful springtime treat for your garden. They're robust and grow as perennials. The plants are edible and can be an amazing sight during springtime. Daisies can grow almost anywhere and are great for flower boxes. They can survive through colder months, and come in many different shapes and colors.
You can fertilize them with a balanced 10-10-10 fertilizer, but you don't need to unless the soil isn't very fertile. They're surprisingly strong and can spread around through both seeds and clumps. It is recommended that you divide these spring flowers every 3 to 4 years so you can contain their spread. Some varieties you could consider include gerbera and shasta daisies. These two types are just as robust and can be very beautiful in any sort of garden.
Black-Eyed Susan
Black-eyed Susans are a native wildflower that can grow anywhere. They're drought and heat tolerant, being perfect for anywhere that doesn't receive much rain. Even though they can resist dryness, black-eyed susans do love being watered during those summer months. They have yellow flowers and longer stems than your usual daisy(which they're related to). They're a great choice for beautifying any home.
Black-eyed Susans are very easy to take care of. These spring flowers are very strong and don't need to be fertilized much, if at all. They self propagate and can attract many different pollinators to your garden. The most you'll need to do maintenance wise is deadheading to help avoid spreading and promote more blooms. There are many varieties with traits like dwarfism that can beautify any garden.
Tulips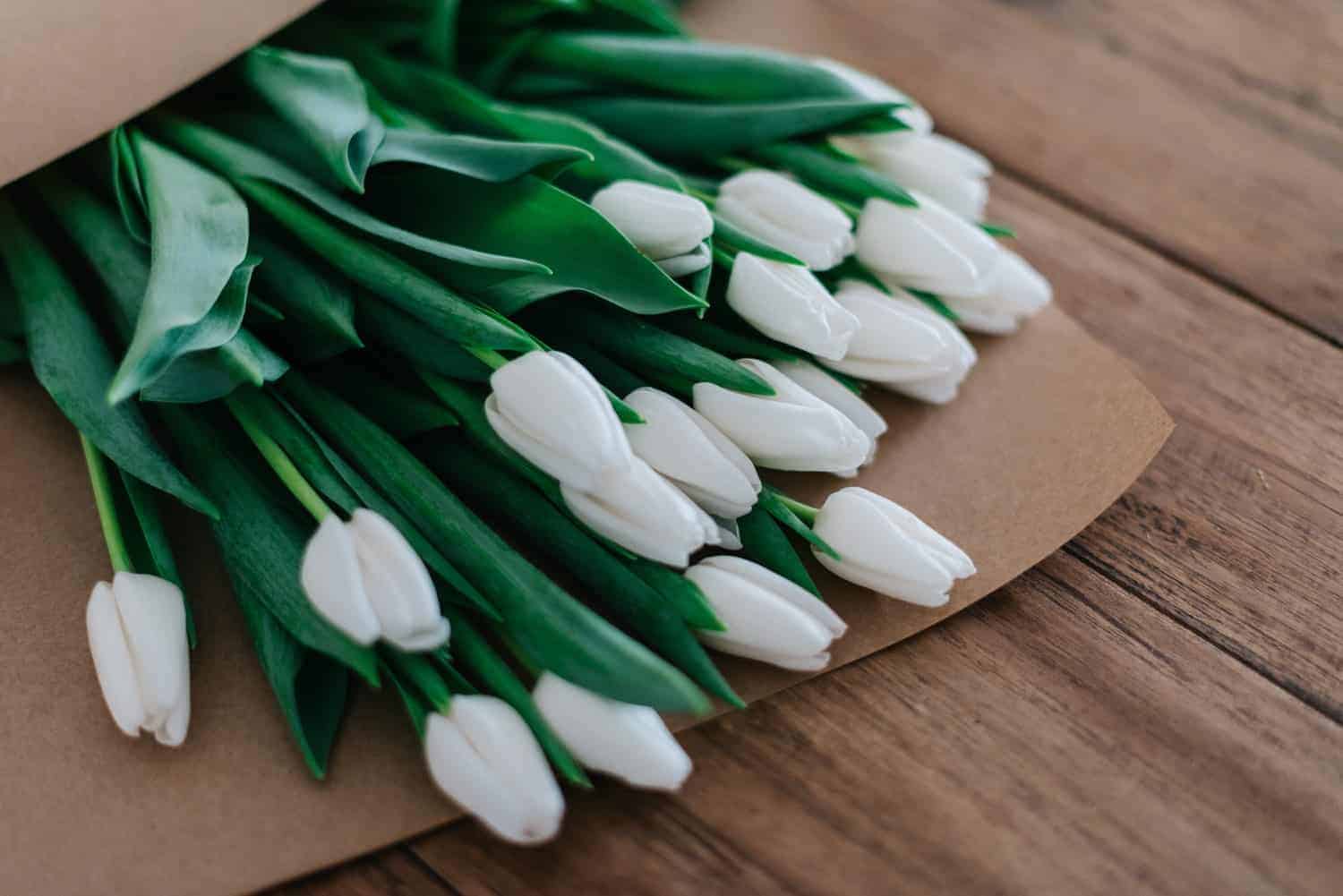 Tulips are amazing plants that bloom in spring. They're very strong plants that can grow in virtually any soil. Tulips don't need to be fertilized until spring and are trouble-free plants. These plants are great for flower boxes, in-ground, or anywhere you please. They also go dormant in the fall.
These spring flowers are carefree. You need to fertilize them each spring with a 5-10-10 fertilizer. This plant food will feed them and help these plants create stronger flowers while promoting better growth year by year. The main disadvantage of Tulips is you may need to divide them if you want to get more of them. They do not sow themselves and grow mainly through bulbs.
Snapdragon
Snapdragons are flowers that can provide you with some awe-inspiring blooms. They're annuals and are willing to bloom for you all spring long. These plants love the sunlight and cooler months, meaning they will probably fade away during summertime. Otherwise, however, they're great for any place you'd like to fill up with flowers. Spring snapdragons aren't hard to care for so long as you provide them with the following.
They need well-draining soil and lots of water. These flowers love being watered and sunshine. They're a fan of having organic material in their soil. This ensures they can grow long healthy roots. The University of Florida says that you could use a 10-10-10 fertilizer on these plants to ensure they grow nice amounts of blooms.
Bottom Line
Even though these are but a few of the plants you could use in your garden, there are many more choices you could consider. It can be difficult to choose one with so many different species available. That's where Helms comes in. With our trained experts, we can help you find the right choices for your garden. Call us today!