Amazing
Before and After Turf Projects by Helms Landscape Design
Here at Helm's, landscape design is our passion. We're proud to serve our community by providing landscaping services to help everyone get the lawn of their dreams. You may be considering getting your backyard landscaped, but don't know where to start. We've had many happy customers throughout our time here, and there are many ways we could spice up your backyard.
Want to see how we can take your lawn game to the next level?
Here are some turf projects that we've done for our clients!
Bartula Brothers Home
In this house, we did quite a bit of work in their backyard. Our professionals, however, worked tirelessly to help our customer's turf become new and beautiful again. Here's how it looked before we renovated it.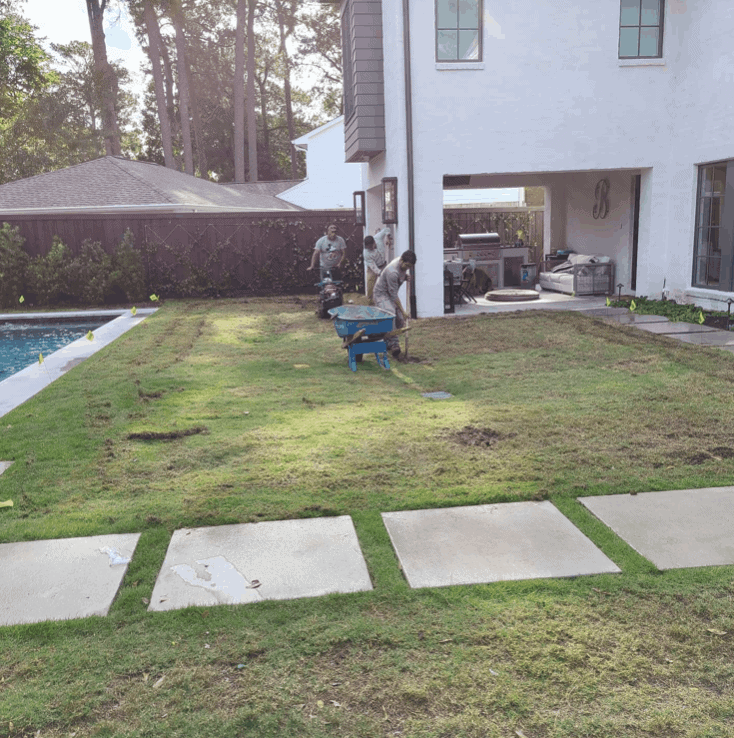 Then, afterward, we put in the turf they requested and made their backyard green and vibrant!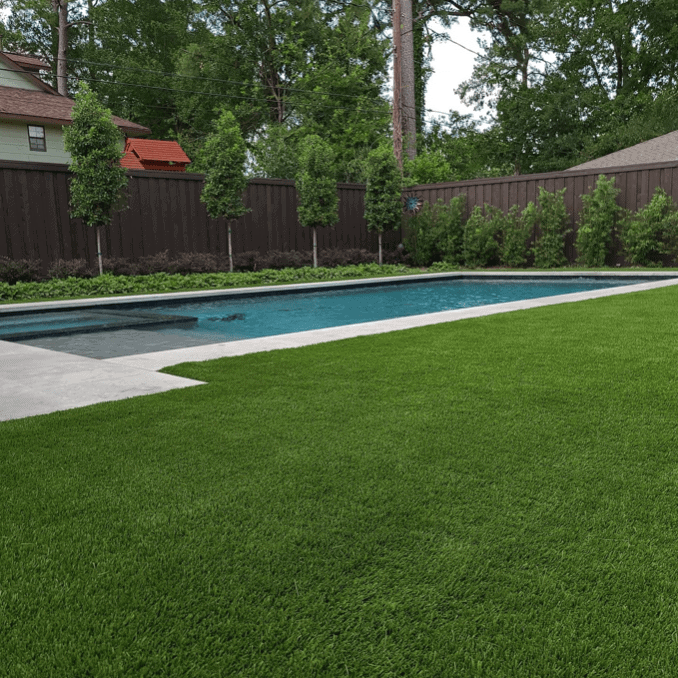 In this turf project,we did the paving as well. We also do hardscaping. Through this project, we helped our client get the backyard of their dreams to chill all-year long from hot summer days to breezy spring nights.
Putting Green Project
Another example of our work comes from Roscharon, Texas. We were tasked with installing a putting green after converting the old lawn into a new, turf filled paradise. Here's an example of how it was before we began our project, here we marked where we would start the job.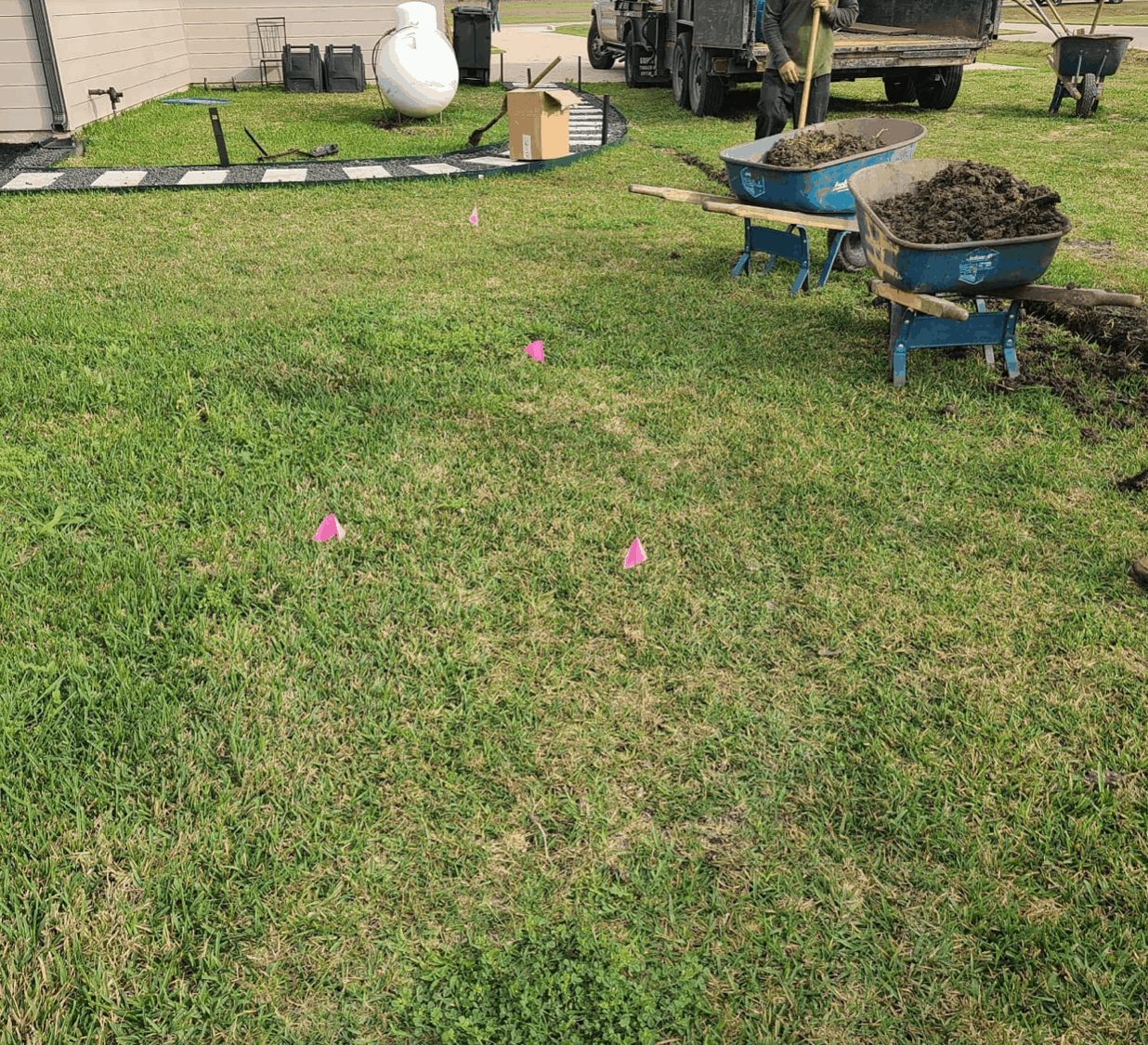 And here's the end result of our work!
With such a green and fabulous-looking artificial grass putting green, you can be sure these customers will take their golf skills to the next level and be the talk of the neighborhood!
Cypress, TX Turf Project
Yet, another turf project we completed was in Cypress, TX. We installed synthetic grass and did the landscape design as well. Here's a before picture of the backyard lawn, when we were beginning to make way for the new turf and plants.
Then, after we removed all the grass in the backyard, we began to prep up the planting spots and finished up with the turf. Here's the final version of our work, where we finalized the minimalistic style landscaping and turf installation.
How Can We Serve You?
We hope that all these different landscape designs and turf projects inspired you with many new ideas for what to do with your backyard. With so many choices, it may be difficult to decide on what to do. However, with our experience in areas like landscape design, putting greens/turf installation, and even hardscaping we can make your backyard the talk of the town and turn your dream into a reality. Don't delay, call us today so we can help you achieve your dreams of a beautiful, turf-filled yard!